Matt Edwards Night - 15 years to Champion
NWCC Club House, Llandudno Junction, Victoria Drive, LL31 9PG
On at: 19:00 January 17, 2019 - 22:00 January 17, 2019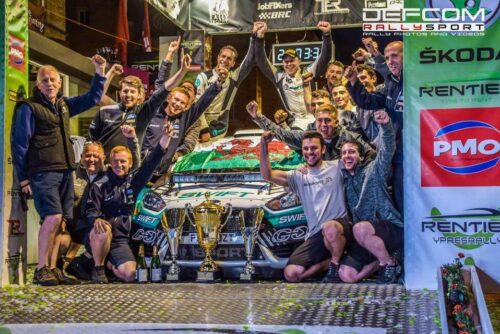 Matt Edwards - 15yrs to Champion
The story of the uphill battle to British Rally Champion
Hosted by Nicky Grist and NWCC Doors open 7pm for 7.30 start on January 17th. Bar will be open. Nicky Grist will be taking us through Matts career from his Astra days to current. Various video highlights and on boards will be shown.
All proceeds to Wales Air Ambulance and the Jaffa fund with Charity Auction
£5 Entry.
Pre order your tickets by contacting Phil Kendall / Chris Phillips at nwccevents@gmail.com
Quoting the Names and Numbers you require. Numbers are limited.
Come along to support your local 2018 BRC champion.